Nominet

Nominet Member: S03405
Nominet is the internet registry for .uk domain names. Nominet manage over ten million domain names, the world's 3rd largest ccTLD Internet registry. Astutium are proud to have been members of Nominet since it was founded in 1996.
eNom ETP : eNom Technology Partner

eNom ETP: OTHELLOTECH
Founded in Bellevue, Washington in 1997 as a privately held company, eNom is a leading online provider of domain name registration and other online services to small and home-based businesses, individuals, traffic aggregators and resellers. eNom is the third largest domain name registrar worldwide, and the number one registrar for resellers, with the largest, most active distribution network in the domain industry. eNom is accredited by the Internet Corporation for Assigned Names and Numbers (ICANN).
LINX: London Internet Exchange

LINX Member: 244
LINX connects the networks of Content Delivery and Internet Service Providers so that traffic may flow more efficiently between them. LINX is one of the largest Exchange Points globally, measured both in terms of the traffic that passes over its network and the Internet routes which are directly accessible from its peering LAN.
WorldPay

WorldPay Partner: OthelloPart
WorldPay Plc, founded in 1993 have product/service offerings that have expanded continuously, and are now in the enviable position of being able to provide potential customers worldwide with any or all of the components required in order to establish a business online. WorldPay's products and services are the most cost-effective available today, and allow you to commence generating income for your company quickly and easily, with the knowledge that your online business has the backing of a world class company providing tried and tested, state of the art, bank approved eCommerce.
FSB: Federation of Small Business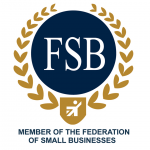 FSB Member: 211559
The FSB is the largest campaigning pressure group promoting and protecting the interests of the self-employed and owners of small firms. Formed in 1974, it now has over 205,000 members across 33 regions and 230 branches. On the member benefits side, it offers assistance and support 24 hours a day, while its lobbying arm - led by the Westminster Press and Parliamentary office - applies pressure on MPs, Government and Whitehall, lobbies politicians in their constituencies and puts the FSB viewpoint over to the media.